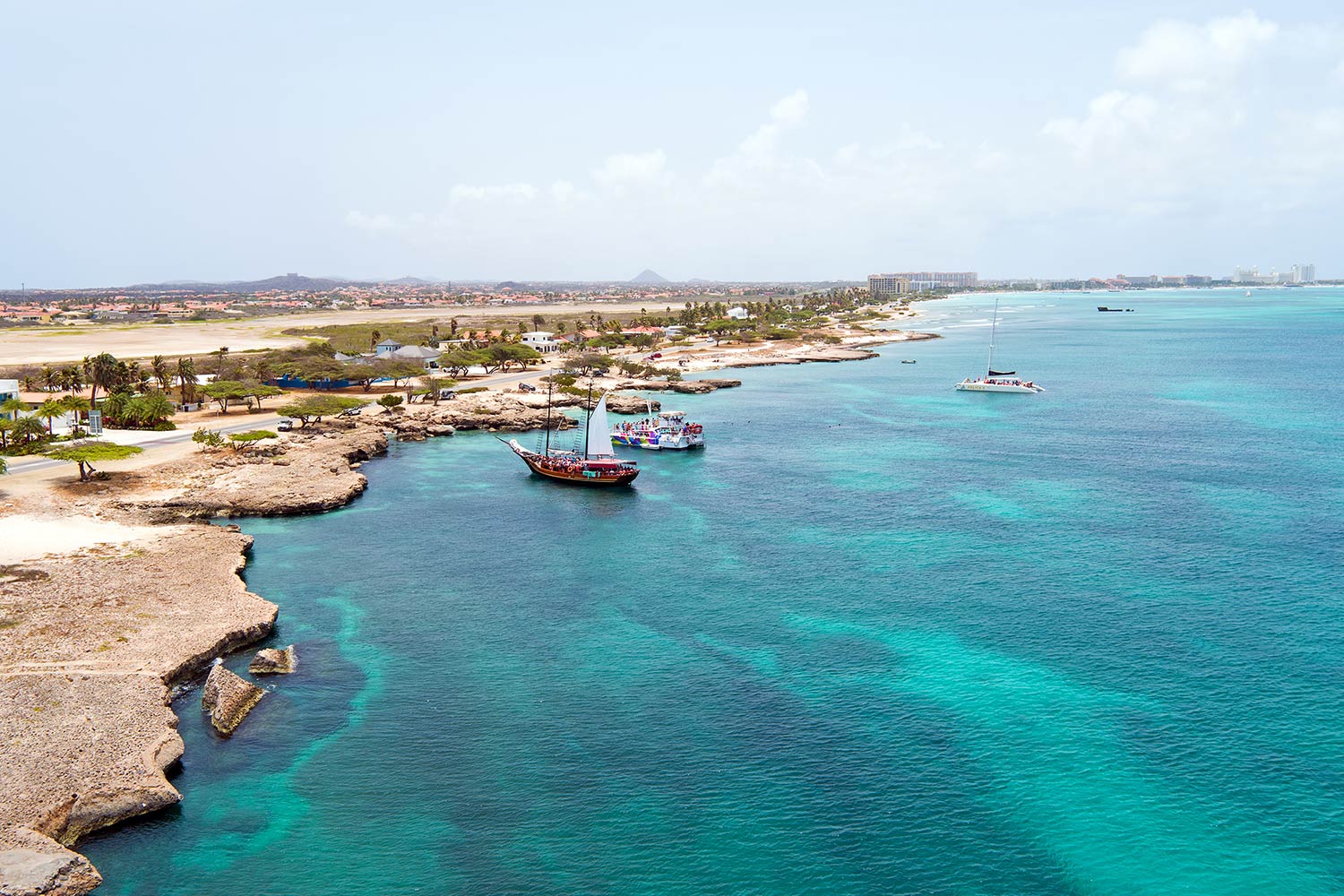 When you travel to Aruba explore the Natural Pool, also known as Conchi. Scuba dive to see the remains of the Boca Catalina and the SS Antilla, cargo ships that sunk during World War II and see unique geography at the Ayo and Casibari Rock Formations.
Visit Aruba year-round for pleasant weather. Winter is the most popular time to visit, so expect crowds and higher prices for accommodations. The wintertime carnival celebrations are popular with locals and tourists.
View more flight deals to Aruba from the United States.